Water Heater Repair
Most homeowners, even residents of The Colony, never give a second thought to the availability of domestic hot water. Regardless of what we need it for, it always seems to be there. Whether for cooking, bathing, or cleaning, hot water is a luxury that's really no longer considered a luxury. Of course this is only true until we no longer have access to it. Families who suddenly find themselves at the mercy of cold showers can attest to that. At CPR Plumbing Services, we understand a homeowners need for hot water, and the importance of water heater care, maintenance, and service.
Although it's certainly understandable, water heaters generally fall into the "out of sight, out of mind" category. Typically tucked away in a utility room or basement, tank style water heaters will usually toil away year after year until one day they finally fail. Like any other mechanical system in the home, water heaters will not last forever. When monitored and well maintained however, their lifespan will certainly test the limits of the 10 year average.
Our professional staff at CPR Plumbing Services suggest that casual observance may be the best approach to keeping your water heater healthy. Simply being aware of any changes around the tank may be enough to prompt a professional inspection. Pooling, discolored water near the base of the tank, rust and corrosive build up around fittings, and distinct noises such as pinging and hissing are all subtle indicators that your water heater is not working efficiently, or is in need of immediate repair.
Hard water is a common foe for water heaters, regardless of their type. Whether gas or electric, both will eventually suffer from the same effects. Rust, corrosion, and the build up of hard elements will all take their toll, but routine maintenance such as flushing the tank, will help prolong heater life. We recommend this type of maintenance every 6 months, during which time other components can be thoroughly inspected. Even "The City by the Lake" is subject to hard water. It's a simple fact of life.
Sudden lack of hot water is not the only burden that a failing water heater can place on a homeowner. Aging tanks can have a noticeable effect on annual utility costs, and replacement is not always contingent upon absolute necessity. When a family down-sizes as children head out on their own, careful thought should be given to replacing the current water heater with a small more energy efficient unit. If you've been in your home for over 10 years, or you find that hot water consumption is simply declining, this is something to consider.
Regardless of the reasons, residents of The Colony can rely on the knowledge and experience of CPR Plumbing Services in order to ensure proper replacement and repair of any type of residential water heater. We are also available for routine inspections, so that those early mornings without hot water can be avoided. Serving Northern Texas for over 15 years, we are available 24 hour per day, and 7 days per week.

---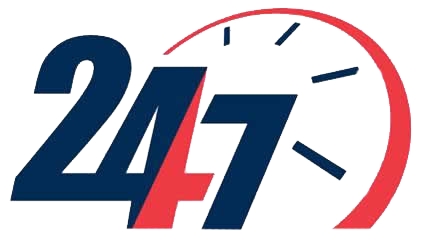 Where and when we work
CPR Plumbing Services provides fast and quality 24 hour a day 7 day a week plumbing diagnostic, repair, and installation services to most North Dallas Metroplex locations.