Toilet Leak Repair
Toilet leaks are a serious plumbing issue that can cause extended damage to structures and other related systems in a building's plumbing. Aside from the obvious nuisance, this means they're a critical issue that must be dealt with when they arise.
There are a number of reasons a toilet may leak. One of the more common causes of toilet leaks are broken seals around the base of the toilet. Toilets are normally fastened to the floor with a type of wax ring to create an air tight seal between the toilet and the drainage pipe connected to the base. These can break down over time due to age, temperature variations and even cleaning solutions used on bathroom floors. Sometimes, with wood floors, they can also become compressed or broken simply from gradual movement of the toilet as it is used, as well.
Leaks may also occur if the seal isn't tight, as a result of the fastening bolts being loose or broken, and this can also contribute to the seal breaking or compressing as well. This is less common, but some fastening bolts do corrode or rust over time, especially older ones.
Leaks may also occur in the piping leading into the toilet from the water source. This is especially prevalent with older copper pipe fittings or PVC pipe fittings in temperate climates where freezing temperatures are reached. When pipes in crawl spaces are not insulated against freezing temperatures, they can freeze up, causing immediate or gradual fractures to form in the pipes, which will begin to leak to varying degrees. This is usually more calamitous with PVC than with copper.
Toilets may also leak internally, the bowl perpetually draining to some level into the outlet, or the tank perpetually draining into the bowl. This can be a result of the flushing mechanism being damaged. It consists of a stopper and a buoyancy component on a lever. If the lever is bent, or the stopper is broken or jammed in some way, the toilet can leak internally in this way.
Cracked bases can also cause leaks, and porcelain becomes more brittle over time, especially in the aforementioned temperate climates.
When looking for toilet leak repair in The Colony, Texas, remember to look for someone very qualified in not only practical plumbing, but in toilet design specifically. There are many different designs for toilets, and while they mostly follow the same laws of mechanics and plumbing, there are any number of different flushing mechanisms, base designs and implementations.
You can look all over the place for qualified toilet leak repair in The Colony, Texas, but no matter where you look, you'll never find another plumber that can match the skill, experience and amazing customer service we at CPR Plumbing can provide. We provide fast and reliable replacements and repairs of both large and small scale problems. We can replace damaged fittings and entire toilets, as well as repair broken seals or cracked, leaking pipes. The Colony is a great place to live, and CPR Plumbing is here to make sure no malfunctions can ever change that.

---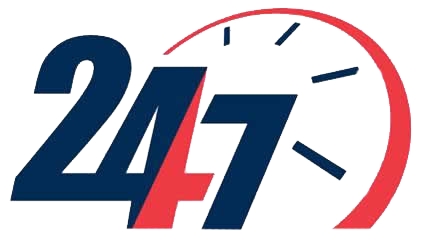 Where and when we work
CPR Plumbing Services provides fast and quality 24 hour a day 7 day a week plumbing diagnostic, repair, and installation services to most North Dallas Metroplex locations.