Slab Leak Detection
For homeowners who might suspect a leak underneath an area of their home's slab, the feeling can be more than unsettling. The simple fact of not knowing the exact cause, or the extent of the damage, is worrisome to say the least. The experienced professionals at CPR Plumbing Services are here to help residents of Frisco or The Colony, Texas make certain that their slab leaks are properly detected and repaired in a timely manner.
There are many underlying causes for slab leaks, and they generally occur in homes that are 10 years or older. In older homes, copper was commonly used as a material for hot and cold water supply lines. Copper, as with many other materials, will fall victim to the effects of hard water. Over time, harsh elements will cause the walls of copper pipes to weaken, and leaks may result.
During construction, any damage done to copper that goes unnoticed will only accelerate the pipes gradual deterioration due to aging and the corrosive properties of hard water and certain soils. Other factors such as expansion and contraction due to temperature change will also effect the life of plumbing underneath your slab. Regardless of the cause, CPR Plumbing Services will pinpoint the trouble spot and make the necessary repairs.
The Colony and Frisco residents that are suspicious of possible leaks will see or hear certain signs, some more obvious than others. The sound of running water when there are no obvious faucets open, and unusually high water bills are a good indication that there may be leaks. Visible cracks in floors or walls in the basement area, or hot spots on the slab itself are also strong indicators that there could be trouble. When looking for further signs, make certain to look for moisture and mildew in carpeted areas, or musty odors that seem stronger than what would normally be present in a basement area.
The trained personnel at CPR Plumbing Services will be able to pinpoint the source of any leak using specialized equipment that will not require any degree of demolition or disruption of the household. Once the source has been isolated, CPR will consult the homeowner to determine the best course of action in regards to making the necessary repairs. This may be largely dependent on budget or the urgency of the particular problem. Care must be taken not to let the leak develop into a more serious issue.
Repair solutions may range from removing a portion of the slab in order to access the trouble spot, tunneling under the slab in order to avoid unnecessary demolition, or simply re-routing the line so that it no longer runs under the slab. Again, the method of repair will be determined by urgency, budget, or homeowner preference.
Our goal at CPR Plumbing Services is to repair the problem as soon as possible, and with as little disruption to the home as is necessary. We are available 24 hours per day and 7 days per week to provide service to Frisco and The Colony, Texas residents.

---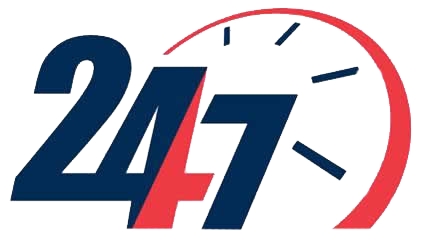 Where and when we work
CPR Plumbing Services provides fast and quality 24 hour a day 7 day a week plumbing diagnostic, repair, and installation services to most North Dallas Metroplex locations.