Sewer & Drain Cleaning
Whether it's in The Colony, Frisco, or half way around the globe, sewer and drain cleaning is an unavoidable fact of life. Just as regular plumbing is subject to wear and tear over time, so is the plumbing used to remove our waste water. Combined with exposure to harsh minerals, most sewer and drain lines will eventually be the victim of clogging, or reduced efficiency. At CPR Plumbing Services, we are prepared to handle any problems that our customers in The Colony may encounter.
CPR Plumbing Services encourages customers in The Colony and Frisco to contact us immediately if they feel there might be issues with drainage in their home. There are several causes, and symptoms, that indicate drains may need attention.
Tubs and showers are subject to clogging from hair, and buildup from soap and shampoo. Waste water should drain quickly after use, so standing water is a sure sign of clogging, either in a trap or down the line. Bathroom sinks suffer much the same problem, only with the addition of toothpaste, shaving hair, and chemical buildup from facial creams and makeup.
Toilets will commonly develop issues when foreign objects are flushed, or paper products other than toilet paper are flushed. Materials used in facial tissue and baby wipes simply don't disintegrate like toilet paper, and disposing of these products in the toilet will eventually cause problems.
Kitchen sinks are exposed to food, grease, and soap products. Not unlike the bathroom, water that drains slowly means clogging. Although homeowners are familiar with these issues, and often times drain cleaning products will do the trick, occasionally there is an underlying problem that is more serious. If issues inside the home persist, we encourage our customers to call us so that we may perform a thorough inspection.
Floor drains in basements, garages, and utility rooms will also present problems due to the build up of organic material from landscaping. Dirt and sand inadvertently swept into these drains will also have a tendency to settle in the trap until drainage becomes a problem.
Sewer lines outside of the home are subject to all of the materials that made it into household drains. Roots from nearby trees can offer a host of problems once they begin to grow around sewer lines. If they manage to puncture the lines, they will simply continue to grow until there is virtually no room for waste water to properly drain.
CPR Plumbing Services employs state of the art technology to detect the cause of serious drainage issues. Our sophisticated camera systems will literally snake their way through suspect drain lines in search of the problem. That combined with our aggressive rooting equipment will will either reduce or eliminate the need for invasive repair work. This translates into a faster, and less expensive repair.
Regardless of what methods are used, we're available to assist The Colony and Frisco residents 24 hours per day and 7 days per week. We encourage customers to call any time with questions or concerns regarding possible plumbing issues.

---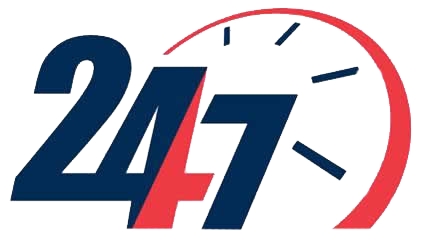 Where and when we work
CPR Plumbing Services provides fast and quality 24 hour a day 7 day a week plumbing diagnostic, repair, and installation services to most North Dallas Metroplex locations.