Faucet & Fixture Shutoff Valve Replacement
At one time or another, most homeowners will be faced with replacing one or more faucets in their home. They may be considering a major or minor remodel, the faucets may be failing due to normal wear and tear, or they simply may want to introduce a new look to the kitchen or bath. Regardless of the reasons, professional installation is certainly recommended.
As tempting as it may be to tackle this on a DIY level, experienced plumbing technicians will ensure an installation that results in a longer lasting product, and a faucet that is less apt to develop problems. At CPR Plumbing Services, we encourage residents of The Colony and Frisco to contact us in order to discuss your plumbing needs, whether they be immediate or for a future remodeling project.
In many cases, homeowners will begin thinking about faucet replacement when the steady drip coming from the bathroom or kitchen simply becomes unbearable. Over time, hard water, hard use, and aging can cause valve stems and other components in the faucet to gradually fail. Although in many cases a faucet can be repaired, homeowners will often make the choice to upgrade, simply because it seems to make more sense.
At CPR Plumbing Services we recommend a thorough inspection of any associated plumbing at this point. When a faucet begins to fail, it sometimes holds true that supply lines and shutoff valves may need replacement. If you've noticed any corrosive buildup around valves, or unexplained moisture at the base of your cabinet, this may be an indication that age or improper installation is taking its toll.
Depending on when you purchased your home in The Colony or Frisco, the location of shutoff valves, and the materials used for supply lines may vary. A thorough inspection will provide enough information to make an assessment of what may need to be replaced due to wear, and what should be replaced simply because there is a more efficient option.
If our plumbing technicians determine that your shutoff valves need replacement, they will use a comparable, or more efficient part, depending on the age of your home. If your current valves are located in seemingly inconvenient locations, we will recommend that they be placed in the appropriate area under your kitchen cabinet or vanity. Once your new valves on installed, your faucet can be set into place, new flex lines can be installed from the faucet to the valves, and your torturous drip will be a thing of the past.
If you are considering a more extensive project for your kitchen or bath, CPR Plumbing Services can further consult with you regarding more detailed recommendations. Regardless of the scope of the project, we are always available to make sure our customers in The Colony and Frisco are well taken care of. If something more severe than a drip should wake you in the dead of night, we are available 24 hours per day and 7 days a week to ensure that your home is safe, and free of any plumbing issues.

---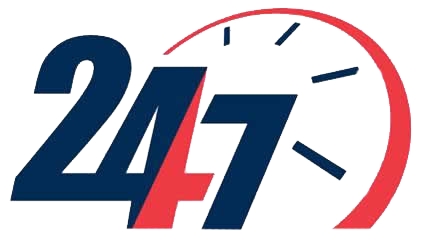 Where and when we work
CPR Plumbing Services provides fast and quality 24 hour a day 7 day a week plumbing diagnostic, repair, and installation services to most North Dallas Metroplex locations.