Frisco Plumbing Services
At one time or another most every home or business owner will require professional plumbing services. Whether it's emergency service, extensive repair work, or regular maintenance, the professionals at CPR Plumbing Services are always available to handle the needs of Frisco, TX residents. For over 15 years we have been providing Frisco plumbing services to area residents and making certain they have the piece of mind knowing we are always there to get the job done, no matter what.
Whether it's a leaky faucet that's driving you crazy, or a leaky slab that requires immediate attention, knowing there are professional Frisco plumbing services available 24 hours per day is a good feeling to have. When water heaters fail, or leaking supply lines threaten to cause more serious issues, the experienced technicians at CPR Plumbing Services are prepared for any plumbing situation that could possibly
We understand that finding the right Frisco plumbing service is a fundamental need for any home or business owner in the area. Our professional staff is armed with the latest training, and equipment, to handle plumbing related problems on virtually any level. Our impeccable record of customer service speaks for itself, and our commitment to Frisco area residents is absolutely unmatched.
At CPR Plumbing Services, we understand that problems may arise day or night. We are always prepared for emergencies, but always hope that we can help our valued customers avoid costly repairs. We encourage Frisco residents to consider routine maintenance as an important part of their overall effort to take care of both homes and businesses. From the annual maintenance of water heaters, to routine diagnostics used to pinpoint potential problems, we are always available to make certain your plumbing system is operating efficiently. A well maintained plumbing system is a system that will always perform well, and will not let you down when you least expect it.
Our plumbers in Frisco, TX and surrounding areas are available for all of your plumbing needs. We also understand that in the middle of the night, there is no emergency that's too small. Regardless of your plumbing issue, we are always available 24 hours per day, and 7 days per week. From clogged drains to burst pipes, we are only a phone call away. There is no Frisco plumbing problem that needs to wait until more damage is done.
When you need a plumber in Frisco, you can always depend on CPR Plumbing Services. Whether you have immediate issues or you have projects that are pending, we're always available to sit down and discuss your needs. We take care of the small issues, and we offer innovations for the large projects. We are Frisco plumbing services at their absolute best.

---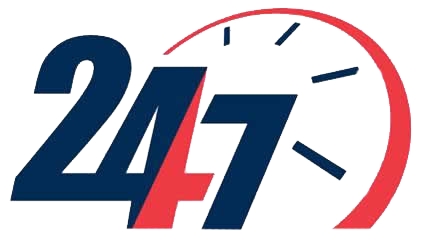 Where and when we work
CPR Plumbing Services provides fast and quality 24 hour a day 7 day a week plumbing diagnostic, repair, and installation services to most North Dallas Metroplex locations.