Serving The Colony , Castle Hills, Carrollton, Plano, Frisco, McKinney, Little Elm, Lewisville & Allen!
If you've ever stepped foot into a home that's been unoccupied for any period of time, chances are the first thing you did was to check and see if the kitchen faucet worked. You're not alone. Whether you're a resident of The Colony, or any other area in the beautiful state of Texas, you're like any other family who appreciates, and expects, a certain level of comfort in their home. The family at CPR Plumbing Services feels exactly the same way, and we make it our goal each and every day to make certain your kitchen faucet is working.
CPR Plumbing Services, LLC is proud to provide top-tier plumbing services to The Colony, Frisco, and most North Dallas area residents. With over 15 years of professional experience we bring more to the table than just our tools. Our trained experts deliver unparalleled service, support, and a quality of workmanship that is simply unmatched by our competitors. From routine diagnostics to major repairs or replacement, we offer our customers piece of mind knowing that they will be taken care of regardless of the problem.
When plumbing problems happen, and they do, homeowners can't help but feel a sense of frustration and helplessness. When you know there is someone you can turn to for help, no matter what time of day or night it might be, that worry and dread will quickly fade away. CPR Plumbing Services in The Colony is that someone. 24 hour per day and 7 days per week.
Service Locations
We service most Northern Dallas Metroplex locations...
Allen, Addison, Arlington, Carrollton, Coppell, Lewisville, Little Elm, Frisco, Fort Worth, Grand Prairie, Highland Village, McKinney, North Dallas, Plano, The Colony
If you don't see your city listed please contact us as we are constantly growing and would be happy to let you know if we now service your location!
We Understand...
We understand that even the smallest plumbing problems can seem beyond your control, especially when they happen at just the wrong time. When the holiday party is hours away and your only toilet fails, you can call CPR. When it's time for the family to get ready for work and school, but there's no hot water, you can call CPR. And yes, when the bathroom sink has a drip with a mission to keep you up all night, you can call CPR Plumbing Services.
When serious problems arise, we can ensure our customers that our professional staff will provide only the best service to effect any necessary repairs. We understand that issues that go unchecked, or problems that aren't corrected properly, can mean financial disaster for any homeowner. With only the best diagnostic equipment, and the years of experience to back it up, CPR Plumbing Services will be able to assess any plumbing problem, and prescribe the best possible course of action to get your home back online.
If you aren't currently a customer of CPR Plumbing Services, we urge you to give our office in The Colony a call today. If there are any problems you may have, or any projects you might have planned, we would love to sit down and let you know exactly how we can help. Of course if your concern in immediate, you are encouraged to contact us any time of the day or night so that we can resolve your issue. The family at CPR looks forward to a long lasting and productive relationship with all our customers in The Colony and North Dallas area.
Common Services We Perform

---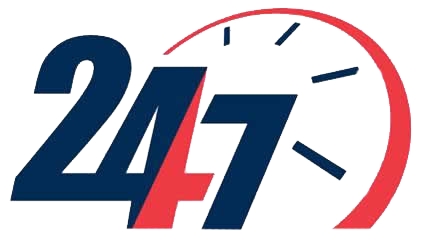 Where and when we work
CPR Plumbing Services provides fast and quality 24 hour a day 7 day a week plumbing diagnostic, repair, and installation services to most North Dallas Metroplex locations.